---
Transition to Leaving Care (TLC)
20 July 2016
Research by the CREATE Foundation uncovered some distressing statistics of young people exiting the residential Out of Home Care system. They found that more than a third of young people leaving Care experienced homelessness within the their first year of independence.
These findings correlate to existing statistics on young people leaving Care that highlight that these young people are at a significant disadvantage and vulnerable to crises including unemployment, homelessness, poor physical and mental health, teenage pregnancy and parenthood and involvement in the justice system.
For this reason, Anglicare NSW South, NSW West and ACT instigated a pilot program at St Saviours called the Transition to Leaving Care (TLC) project.
Transition to Leaving Care Research Report
(618KB)
20 July 2016
The TLC Research Report evaluates the TLC Pilot program run at St Saviours to support young people exiting residential Out of Home Care. It discusses the alarming need for a program of this kind, the highlights, the areas for improvement and the key findings.
Click here to read Rosie's Story
Giving Rosie Hope Through TLC
The St Saviours Out of Home Care team piloted an innovative Transition to Leaving Care (TLC) program to help these young people cope with the transition out of Care and into independent living.
"The workers at St Saviours were great in preparing us to leave care, but it didn't stop me from feeling nervous about leaving when I was about to turn 18," says 19 year old Rosie, who was moved between a dozen foster homes before entering residential care at St Saviours at the age of 14.
Evaluation of the TLC program showed that a trusted adult and mentoring figure is vital to successfully navigating the transition to adulthood, and for achieving good outcomes in employment, education and housing.
"Knowing that you suddenly have to move out on your own and support yourself financially when you've always had someone looking out for you and paying for you is scary. Fortunately I was part of the TLC program, so I knew that if I was ever in trouble I could still contact my case worker, Cassie," explains Rosie.
"It's a huge call to expect 18 year olds, particularly those from traumatised backgrounds, to be emotionally and financially prepared for independent living," says Rachael Atkinson, St Saviours Regional Manager. "We want young people to thrive, not left feeling abandoned without adequate safety nets and support."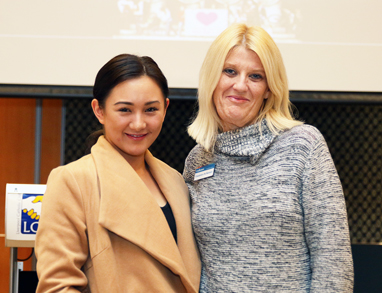 "Knowing Cassie is there for me as a mentor, especially when I was living on my own for the first time – that's what's made the difference in my life."
For Rosie, who has bought her own car, rents her own home and is now as a youth worker caring for other vulnerable young people, TLC is not about a program – it's about relationship. "Knowing Cassie is there for me as a mentor, especially when I was living on my own for the first time – that's what's made the difference in my life."
Picture above: Rosie with her St Saviours case worker, Cassie at the TLC Research Launch. Rosie shared her personal story of how the TLC program has supported her and given her a brighter future.
06 May 2016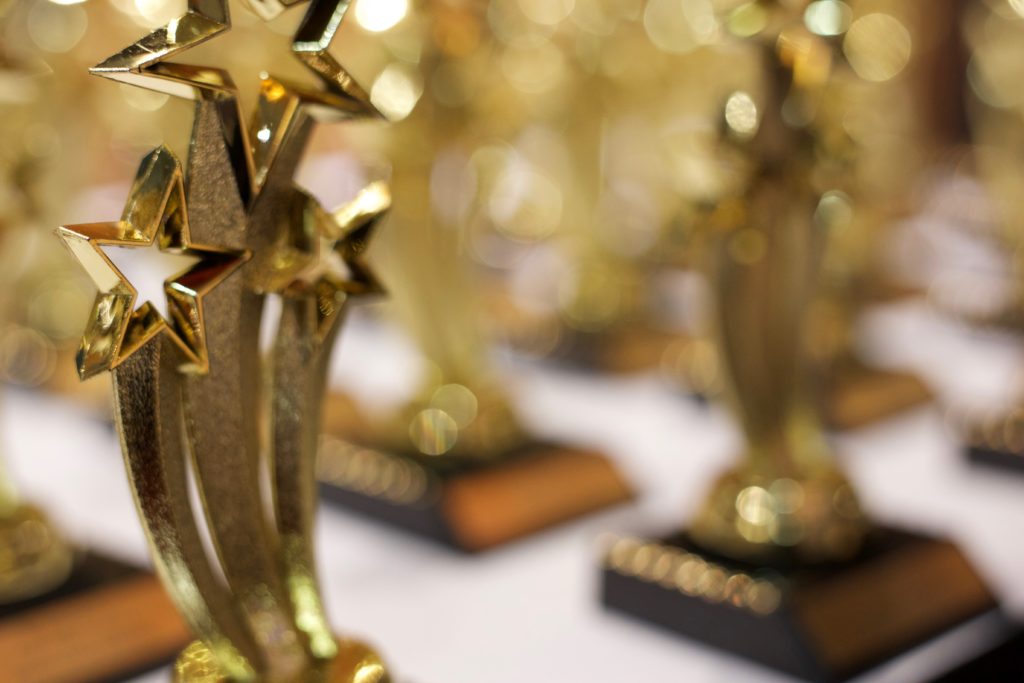 The Star Awards Night is an initiative of the staff at St Saviours in Liverpool, and is designed to give vulnerable young people, many of whom have had interrupted education experiences and may not have completed Year 10 or Year 12, the opportunity to experience a formal evening to highlight and celebrate achievements throughout the year.
At the Star Awards Night held in May 2016, each young person received an award and a trophy highlighting their specific accomplishments throughout the year as they overcame the challenges of living in care. Many of the awards related to significant educational milestones being met. The Outstanding Achievement Award was won by 17 year old David (not real name) who showed drive and tenacity in seeking work and an apprenticeship.
The Independent Star Award is a new category introduced this year, acknowledging achievements attained through living and working in the community and the  winner on the night was 19 year old, Rosie, who spent time in around a dozen foster homes as a child before moving in to St Saviours residential care at the age of 14.
St Saviours 'Transition to Leaving Care Coordinator' Cassandra McNamara, and the Residential Care and Foster Care staff were delighted with the evening. "A lot of young people in care are very transient in schools and miss out on a lot and can find it hard to fit in and to finish school. So we like to give them the chance to celebrate their achievements at a formal evening," she explains.
Over 120 people were in attendance at the Star Awards night including Anglicare CEO, Jeremy Halcrow, Executive Manager of Child, Youth and Family, Jenny Kitchin and VIP guests from Family and Community Services along with  and incredible team of foster carers and staff who encouraged each award recipient.
"I was really pleased to get the Independent Star award tonight. It was a complete surprise," says Rosie. "But I don't like being thought of as an inspiration. It's too much responsibility. I just want to be 'Rosie'," she says.